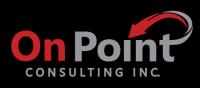 On Point Consulting Inc.
On Point Consulting Inc. is committed to providing a detail oriented, yet to the point service for its clients in the areas of Project Management, Project Coordinating, Quality Assurance, Quality Control, Surveying, Drafting, and Other Technical Services related to the Civil, Mining, Industrial and Commercial fields.
---
More About
On Point Consulting Inc.
Recently, we have successfully delivered on many projects ranging from small operational support projects through to multi-million dollar/multi-year capital projects within the underground potash mining environment. Through the delivery of these projects, we have a proven ability to simultaneously support multiple projects and manage the necessary resources to safely execute the work.
Our services include, but are not limited to:
Project Management
Project Coordination
Project Scheduling
Project Estimating
Project Forecasting
Project Execution
Contractor Management
Strategic Plan Development
Execution Plan Development
Stakeholder Engagement
Quality Assurance
Quality Control
Surveying
Drafting
We have the ability to safely take a project from the initial stages of scope development and support it through to completion.
---
Photos
On Point Consulting Inc.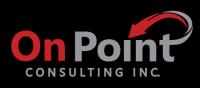 Technical Capability Summary
Commercial Hub - Construction of Buildings
Commercial and Institutional Building Construction Industrial Building and Structure Construction Residential Building Construction
Commercial Hub - Local, Municipal and Regional Public Administration
Other Local, Municipal and Regional Public Administration
Commercial Hub - Professional, Scientific and Technical Services
All Other Professional, Scientific and Technical Services Drafting Services Engineering Services Geophysical Surveying and Mapping Services Management Consulting Services Other Scientific and Technical Consulting Services Other Specialized Design Services Research and Development in the Physical, Engineering and Life Sciences Surveying and Mapping (except Geophysical) Services
Commercial Hub - Utilities
Water Supply and Irrigation Systems
Commercial Hub - Water Transportation
Inland Water Transportation
Mining & Manufacturing - Mining
Civil Civil Civil Civil - Culverts Civil - Culverts Civil - Drainage Civil - Drainage Civil - MRQ Mgmt Civil - MRQ Mgmt Civil - MRQ Mgmt Civil - Roads Civil - Roads Civil Engineering Concrete Construction Construction Construction - Management Construction - Materials Testing Construction - Quality Assurance Construction - Quality Control Construction - Survey Construction mgmt Construction mgmt - Contract Mgmt Construction mgmt - HSE Mgmt Construction mgmt - QC Mgmt Construction mgmt - Subcontractor Mgmt Consulting Converyor Rollers & Systems Conveyor Rollers & Systems Culverts Engineering Engineering - Civil Engineering - Mechanical Engineering - Structural Engineering, Procurment & Construction Management (EPCM) Engineering, Procurment & Construction Management (EPCM) - Construction Engineering, Procurment & Construction Management (EPCM) - Management Engineering, Procurment & Construction Management (EPCM) - Quality Control Equipment, Industrial Equipment, Industrial - Installation Excavation Excavation Fans - Ventilation Fans - Ventilation Fans - Ventilation - Installation Field Engineering - RFI Mgmt General General - 3D Scanning General - Construction General Contracting - Civil / Earthworks General Contracting - Piping / Mechanical / Structural General Engineering General Engineering - Civil General Engineering - Mechanical General Engineering - Structural General Mechanical - Installation HDPE Pipe - Install Industrial Industrial Industrial - Installation Industrial - Service Industrial Machinery - Installation Industrial and Oilfield Inspection - Quality Assurance Inspection - Quality Control Inspection - Structural Land - Construction Management Management - Construction Management - Project Mine Ventilation Mine Ventilation Mine Ventilation Mine Ventilation - Installation Mine Ventilation - Installation Mine Ventilation - Service Mine Ventilation - Service Mining Mining Mining - Quality Assurance Mining - Quality Control Mining - Survey Mining Services & Underground Development Mining Services & Underground Development Mining Services & Underground Development Mining Services & Underground Development - Bins Mining Services & Underground Development - Conveyors Mining Services & Underground Development - Design Mining Services & Underground Development - Design Mining Services & Underground Development - Engineering Mining Services & Underground Development - Engineering Mining Services & Underground Development - Steel Miscellaneous Supports Pipe - Couplings - Installation Pipe - HDPE - Installation Pipe - Steel - Installation Pipe Fusion - Installation Portable Water Treatment - Installation Project Mgmt services Project Mgmt services - Cost Estimating Project Mgmt services - Cost Mgmt Project Mgmt services - Quality Mgmt Project Mgmt services - Schedule Mgmt Project budget planning Quality Assurance/Quality Control Quality Assurance/Quality Control - Asphalt Quality Assurance/Quality Control - Concrete Quality Assurance/Quality Control - Engineering Quality Assurance/Quality Control - Soils Quarry Railroad Construction Roadwork Maintenance or Construction Roadwork Maintenance or Construction Roadwork Maintenance or Construction - Design Roadwork Maintenance or Construction - Engineering Roadwork Maintenance or Construction - Survey Roadwork Maintenance or Construction - Testing Soils Soils - Aggregate Soils - Compaction Soils - Moisture Structural Structural Structural Structural - MRQ Mgmt Structural - MRQ Mgmt Structural - MRQ Mgmt Testing Testing - Aggregate Testing - Compaction