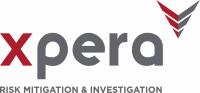 Xpera Risk Mitigation & Investigation
Xpera is Canada's premier national provider of Risk Mitigation & Investigation. We provide innovative solutions that reduce risk, minimize loss, and increase human safety, enabling our clients to function at their fullest potential. Through our suite of services, we enable our clients to enhance business performance and ensure operational continuity by providing the experts and the tools to manage all levels of risks.

We have five divisions: Investigations, Risk Solutions, HRservices, Security Guard Services, and Labour Dispute Management. With both proactive and reactive resources, we are there to help clients in times of crisis as well as put in place mitigation strategies to avoid crisis in the future.

Comprised of over 500 subject matter experts in 24 locations across Canada—and strategic locations around the world—we offer expert support to Insurance, Government, Legal, and Corporate institutions.
---
More About
Xpera Risk Mitigation & Investigation
Xpera offers remote site security for extractive industry, remote mobile and static patrol for extractive industry, remote traffic enforcement, drug search and seizure, access control to residential camps, POB oversite, investigations, threat risk assessments of remote sites, executive protection and technical surveillance countermeasures.
---
Photos
Xpera Risk Mitigation & Investigation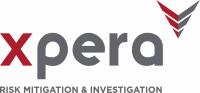 Technical Capability Summary
Commercial Hub - Administrative and Support Services
Facilities Support Services Investigation, Guard and Armoured Car Services Other Business Support Services Other Services to Buildings and Dwellings Security Systems Services Services