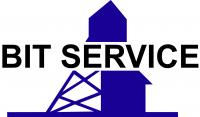 Bit Service Company Ltd.
Bit Service is a Western Canadian company offering a wide range of quality solutions for the mining, construction, and materials handling industries. We offer warehousing of inventory, manufacturing, and fabrication facilities, as well as a staff of experienced technical, and manufacturing personnel.
---
More About
Bit Service Company Ltd.
Manufacturing cutting tools for underground mining since 1965, we have grown to provide full design, fabrication and repair of cutting assemblies for underground mining and tunnelling equipment, including cutting optimization and wear reduction. Extracting that ore in the most efficient and reliable method for the site operators takes a robust material handling system, which we have been able to provide the end users with the standards known industry wide as leaders in reliability and quality.
---
Photos
Bit Service Company Ltd.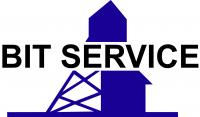 Technical Capability Summary
Commercial Hub - Machinery, Equipment and Supplies Merchant Wholesalers
Mining and Oil and Gas Well Machinery, Equipment and Supplies Merchant Wholesalers
Mining & Manufacturing - Fabricated Metal Product Manufacturing
Cutlery and Hand Tool Manufacturing
Mining & Manufacturing - Machinery Manufacturing
Material Handling Equipment Manufacturing Mining and Oil and Gas Field Machinery Manufacturing
Mining & Manufacturing - Mining
2 Rotor & 4 Rotor Boring Machines - Bits 2 Rotor & 4 Rotor Boring Machines - Conveyor Chains 2 Rotor & 4 Rotor Boring Machines - Cover Caps 2 Rotor & 4 Rotor Boring Machines - Guides 2 Rotor & 4 Rotor Boring Machines - Sprockets Bits Bits - Boring Machines Bits - Continuous Mining Machines Bits - Mining Bits - Roadheaders Bits - Trim Chains Continuous Mining Machines - Bits Continuous Mining Machines - Conveyor Chains Continuous Mining Machines - Footshafts Continuous Mining Machines - Headshafts Converyor Rollers & Systems Converyor Rollers & Systems - Design Converyor Rollers & Systems - Engineering Conveyor Components - Mining machines Conveyor Components - Mining machines - Boring machines Conveyor Components - Mining machines - Continuous mining Machines Conveyor Components - Mining machines - Roadheaders Conveyor Components - Mining machines - Tunneling Machines Conveyor Rollers & Systems Conveyor Rollers & Systems - Design Conveyor Rollers & Systems - Engineering Cutting Assembly Design & Rework Cutting Assembly Design & Rework - Boring Machines Cutting Assembly Design & Rework - Continuous Mining Machines Cutting Assembly Design & Rework - Roadheaders Cutting Assembly Design & Rework - Tunneling Machines Fabrication Feeder Breakers Ground Support Equipment Material Handling Material Handling - Idlers, Pulleys, Complete Conveyor Systems & Components Mining machine consumables - wear parts Mining machine consumables - wear parts - Conveyor Chains Mining machine consumables - wear parts - Trim chain guides Mining machine consumables - wear parts - Trim chain sprockets Mining machine cutting components Mining machine cutting components - Breaker Bits Mining machine cutting components - Cover Caps Mining machine cutting components - Toolholders Mining machine cutting components - Tooling Mining machine cutting components - Trim chains Roadheaders - Bits Roadheaders - Conveyor Chains Roadheaders - Footshafts Roadheaders - Headshafts Steel Fabrication Undercutter Machine - Sprockets Undercutter Machine - Undercutter Bar Undercutter Machine - Undercutter Bits Undercutter Machine - Undercutter Chain Undercutter Machine - Wear Strips