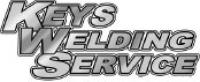 Keys Welding Service
Operating out of Saskatoon, Saskatchewan since 2008, we employ a strong team of apprentice welders, journeyman welders, and welders' helpers; as well as journeyman fabricators, iron workers, and pipe fitters. We can facilitate small or large projects with our near 5 acre yard and 13,000 SF shop.
---
More About
Keys Welding Service
Our welding capabilities have allowed our skillful team to travel province wide, including many remote Northern locations where conditions can sometimes be adverse. Our team meets these adversities head on, drawing upon and building on each other's knowledge to develop a strategy to tackle the task at hand!
Mobile Welding
Aluminum Welding
Structural Steal
Pipe Fitting
B-Pressure Welding
Millwright
Heavy Duty Mechanic
Picker Truck Service
---
Photos
Keys Welding Service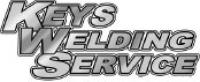 Technical Capability Summary
Commercial Hub - Construction of Buildings
Industrial Building and Structure Construction
Mining & Manufacturing - Mining
Aluminum CWB Certified Bridge & Steel Building Driven steel pilings Fabrication General Mechanical General Mechanical - Service Industrial Buildings - Steel Mechanical Mechanical Mechanical Mechanical Rebuilds Millwright Mining Services & Underground Development - Steel Modular Electrical Buildings - Fabrication Pipe - Steel Pressure Line Welding Screw pilings Steel - Structural Steel - Structural - platforms Steel - Structural - structural steel Steel Fabrication Steel Fabrication - chutes & ducts Steel Fabrication - grizzlies Steel Fabrication - hoppers Steel Fabrication - pump boxes Steel Fabrication - tanks Structural - Steel Structural - Steel Structural Engineering - Steel Welding Service Welding Service - Alloy Steel Welding Service - Carbon Steel