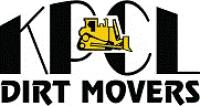 Kelly Panteluk Construction Limited
Founded in Estevan Saskatchewan in 1953, and incorporated under the name Kelly Panteluk Construction Limited (KPCL) in 1984, our firm is a proudly owned second generation heavy civil earth moving company with a long track record of safely constructing high quality, key infrastructure projects in Saskatchewan. With permanent office and maintenance facilities in Estevan and Clavet (20 minutes east of Saskatoon) Saskatchewan and operating over 200 pieces of modern, heavy construction equipment we are well suited and located to service the Saskatchewan heavy construction market. At KPCL we pride ourselves in building intricate, high quality projects while helping our clients resolve complex construction problems involving challenging soil conditions. Since its inception KPCL has been responsible for building many key infrastructure projects in Saskatchewan including:
• Water Control Works – greenfield earth dams and the rehabilitation of existing dam structures, in river works including cofferdams, river diversions and bypasses with control structures and large diameter culverts;
• Earth Containment Structures – ponds for containing water and brine, tailings and other liquid wastes incorporating both clay and HDPE liners and the construction of soil cement bentonite cutoff walls;
• Underground utilities – water, sewer, and liquid petroleum product pipelines; and
• Transportation – primary and secondary highways, grid roads, heavy haul mine roads and railway spurs and yards.

---
More About
Kelly Panteluk Construction Limited
SINCE 2010, KPCL HAS INVESTED OVER $ 1.5 MILLION IN THE COMMUNITIES WE WORK WITHIN.
KPCL sets itself apart in the industry by continuously building and nurturing a culture of safety within its ranks. This enables our firm to go to work each and every day ensuring that all staff, including senior management first put on their safety hats and positive safety attitudes before starting work. The natural and positive outcome of this culture has been an exemplary safety record within our industry.
KPCL owns and operates one of the largest, current model heavy equipment fleets of Caterpillar equipment in the province. This fleet is routinely maintained by our inhouse team of maintenance staff to ensure high availability during the construction season. From an environmental perspective a significant portion of our equipment is equipped with the latest tier 4 Caterpillar engines that meet some of the most stringent emission regulations in North America. And all of our finishing equipment is GPS enabled, enabling us to provide our clients with high tolerance finished earthwork surfaces.
KPCL has a number of Professional Engineers and Engineering Technologists on staff. This enables our firm to bring a high level of project management and technical competence to each and every project we undertake. However, notwithstanding these competencies, we also have the breadth and depth of long lived industry experience and knowledge with two of the company's senior executives each having in excess of forty years in the earth moving business. This basis of vast experience and knowledge enables our company to confidently identify and mitigate the risks associated with some of the most challenging projects on the prairies.
---
Photos
Kelly Panteluk Construction Limited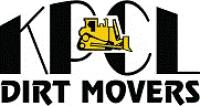 Technical Capability Summary
Commercial Hub - Heavy and Civil Engineering Construction
Other Heavy and Civil Engineering Construction Water and Sewer Line and Related Structures Construction
Commercial Hub - Rental and Leasing Services
Construction, Transportation, Mining, and Forestry Machinery and Equipment Rental and Leasing
Mining & Manufacturing - Mining
Aggregate/Gravel - Supply Civil - Culverts Civil - Culverts Civil - Drainage Civil - Drainage Civil - Roads Civil - Roads Clay, Peat, Soil or Topsoil Digging Earthing Matls Earthmoving Engineering, Procurment & Construction Management (EPCM) - Construction Engineering, Procurment & Construction Management (EPCM) - Management Engineering, Procurment & Construction Management (EPCM) - Quality Control Erection of Signage Erosion Protection Erosion Protection - Rip Rap Erosion Protection - Silt Fence Excavation Excavation General - Construction General Contracting - Civil / Earthworks HDPE Pipe HDPE Pipe - Install Heavy Equipment Lease Construction Lease and Pipeline Construction - Mobile Lease and Pipeline Construction - Mobile - Abandonment Lease and Pipeline Construction - Mobile - Survey Pipe - HDPE Pipe - HDPE Pipe - HDPE - Installation Pipe Fusion Pipe Fusion Pipe Fusion - HDPE Pipe Fusion - Installation Pipe Fusion - Up to 20" DIPS Pipe Fusion - Up to 6" DIPS Railroad Railroad Railroad Construction Raised Access Rentals - Heavy Equipment Rentals - Heavy Equipment Soils Soils - Aggregate Soils - Compaction Soils - Moisture Supply - Erosion Protection Rip Rap Supply - Geosynthetics - Installation Service Supply - Geosynthetics - Subgrade Stabilization Supply - Granular Material