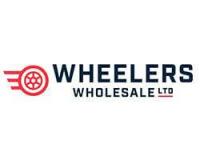 Wheelers Wholesale Ltd.
Automotive - Farm - Industrial Parts & Supplies
The business has been within the same family since 1965, with Joyce McCord being the third-generation owner, and her daughter, Jolene Lang, working under her, making it a fourth-generation family ran company. In 2014, after residing at 609 9th Street since 1965, the business made a transition to a bigger building, located at 10330 8th Avenue. We take pride in our customer service, and going above and beyond for all our customers. If we don't have it, we'll get it!
---
More About
Wheelers Wholesale Ltd.
Wheelers Wholesale Ltd. offers such services as:
-ONLINE ORDERING at wheelers wholesale.com - store button top right .
Complimentary custom hydraulic hose fabrication
Complimentary wiper blade installation and battery testing
Grainger (formerly known as Acklands Grainger) welding gas
Roller chain and hardware
Aircraft cable and hardware
Pulleys and sprockets
Belts for automotive, agriculture, and recreation
Recreation parts for boats, quads, side by sides, and dirt bikes
Automotive parts
Performance parts
Transmission and driveline parts
Springs and U-bolts
Cleaning supplies
Safety supplies
Welding supplies and equipment
Tools
Polishing and buffing products
Helium tank rentals
---
Photos
Wheelers Wholesale Ltd.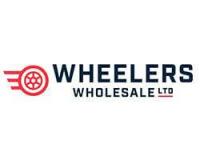 Technical Capability Summary
Commercial Hub - Building Material and Garden Equipment and Supplies Dealers
Hardware Stores Outdoor Power Equipment Stores
Commercial Hub - Building Material and Supplies Merchant Wholesalers
Hardware Merchant Wholesalers
Commercial Hub - Farm Product Merchant Wholesalers
Other Farm Product Merchant Wholesalers
Commercial Hub - Machinery, Equipment and Supplies Merchant Wholesalers
All Other Machinery, Equipment and Supplies Merchant Wholesalers Farm, Lawn and Garden Machinery and Equipment Merchant Wholesalers Industrial Machinery, Equipment and Supplies Merchant Wholesalers Mining and Oil and Gas Well Machinery, Equipment and Supplies Merchant Wholesalers Office and Store Machinery and Equipment Merchant Wholesalers Professional Machinery, Equipment and Supplies Merchant Wholesalers Service Establishment Machinery, Equipment and Supplies Merchant Wholesalers
Commercial Hub - Motor Vehicle and Parts Dealers
Automotive Parts and Accessories Stores
Mining & Manufacturing - Mining
2 Rotor & 4 Rotor Boring Machines - Sprockets Battery Systems - Supply & Install Cleaning Supplies/Janitorial Products Equipment - Safety Hydraulic Components - Cylinders, Valves, Pumps, Gauges Hydraulic Hose & Fittings Mining machine consumables - wear parts - Trim chain sprockets Power Transmission Products - Chain Drive Components Power Transmission Products - Clutches, Brakes & Couplings Power Units - Hydraulic, AC/DC Pumps - Hydraulic Undercutter Machine - Sprockets Welding Machine Consumables Welding Supplies Welding Supplies